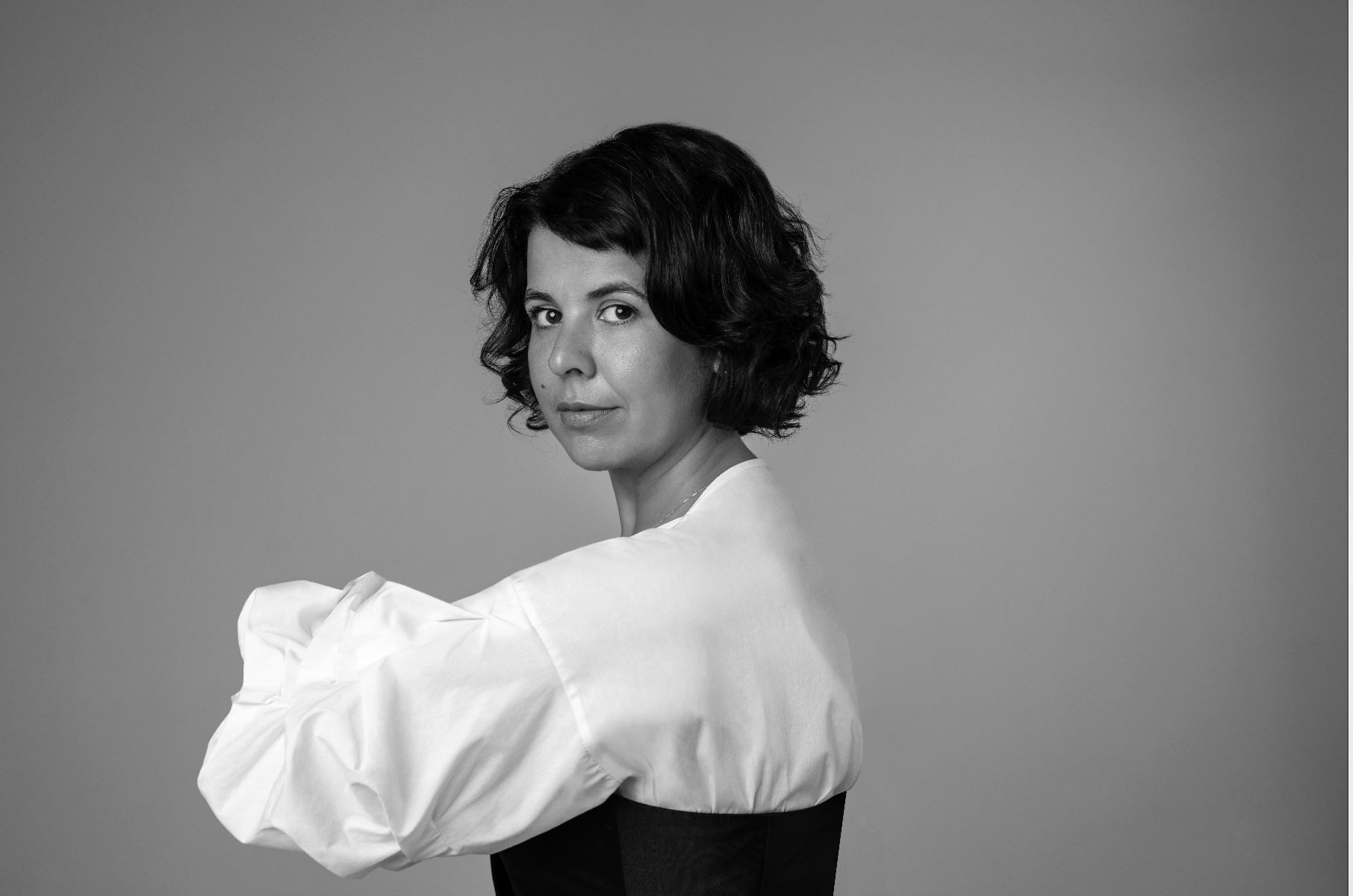 Mariana Cobra is a EMMY winner film director based between Rio de Janeiro and São Paulo, Brasil. Multi-artist she is also screenwriter, cinematographer, photographer and creative producer.
Her first shortfilm "The Regret" was selected to Mongolia International Film Festival, 32nd Berlin International Shortfilm Festival, Seoul International New Media Festival, among others. Her second shortfilm "Lucía's tale", a fiction narrative shot in Uruguay, is currently in festivals distribution. Indeed, her feature fiction script "Lucía and the swimming pool" won a fund for development from the Brazilian Agency of Cinema in 2018 (FSA) and it was selected by Torino Film Lab in 2019.
Her first documentary "OUR blood OUR body" released by FOX Latin America is a 8th International Emmy Kids Awards WINNER in 2019. Mari has also idealized and directed the web series Zodíaca for Hysteria (Youtube). In 2020 Mari was selected for Berlinale Talents Buenos Aires 2021 and in the same year she has also directed an episode of the tv series "Burnout Society" for Globoplay and GNT channel. Currently she is directing the 18a season of the tv series "Blue Building Detectives" for Gloob and Globoplay.
Her narrative and non-fiction work plunges deep into the soul of imagination and creates dream-like poetic meditations on life, always questioning society standards.
Indeed her commercial work for brands like Avon, Airbnb, Levi's and P&G captures real life from a magical yet realistic perspective, always working to achieve an innovative style.
As cinematographer Mari worked in partnership with Glauco Firpo on "Our Blood Our Body" and also she has worked on the shortfilm "The Gift", directed by Daniel Wierman and selected to Mix Brasil Festival among many others. She has also been nominated for best Cinematography at VMF - Video Music Festival Brasil in 2021.
Her photography started with streetstyle pictures for Levi's, travelling the world around the music festivals. After that she dedicated herself only to analog formats, doing editorials, personal series and portraits. DIVINAS is her self-published analog photo series project dedicated to empower latin american women through their bodies confidence featured in magazines and newspapers around the region, such as Estadão, El País, Tpm, Cosmopolitan. The project is also on development to become a feature documentary.
---
Inquiries
Brazil : (Commercials and Branded Content) -> Café Royal giovana@caferoyal.art.br
Brazil (Entertainment) -> Ilana Brakarz
Asia : East Europe :: Middle East -> GO EAST
Germany : -> IVORY
UK :> PAPAYA

instagram.com/marianacobra
Facebook.com/maricobracobra